In the Era of Peak TV, There's Just Too Much to Watch
A new season of The Marvelous Mrs. Maisel has made its way to Amazon Prime Video. The show is winning awards left and right, and is beloved by critics and viewers alike. Our own Johnna Farmer finally started watching and loves it! Binge-watched Season 1 in just a couple of days!
I haven't watched the show yet. It's in my queue, along with at least two dozen other shows I'm planning to get to. But rather than catching up, I'm getting further behind. And what happened to all those movies I'd planned to watch? Not to mention books... remember books?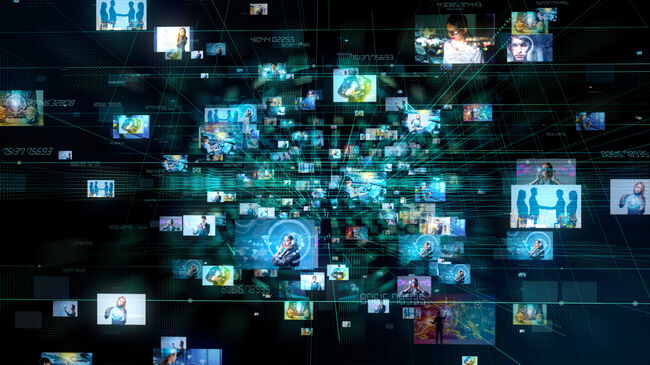 We're in the era of Peak TV, and it really feels like a case of "be careful what you wish for." In the early 2000s, TV was dominated by reality shows. Networks loved them because they were cheap and got decent enough ratings. Most bingeable scripted shows aired on HBO, which gave the broadcast networks competition at awards time, but not necessarily for a massive amount of viewers.
Viewers simply wanted more choice. And now that we have it, anyone else wish there was less of it?
FX Networks annually releases a report on the number of original scripted series that are available for us to watch. For this year, they estimated a total of 495 series aired.
495 original series!
This doesn't count re-runs of Seinfeld and Friends, by the way. It doesn't count shows running less than 15 minutes, nor does it include children's shows. It's the sum total of regular series airing on HBO, CBS, NBC, Netflix, Hulu, Britbox, AMC, FX, and so many more. To compare, there were just 182 scripted series running in 2002, the first year FX collected this data.
How is anyone, even a TV critic, supposed to watch all this? Even limiting ourselves to the "good shows," it's still too much.
I've started to look for shows with fewer episodes, or limited series that last for just one season. If you show me an older series that already has 75 episodes in the can, I'll probably run screaming from the room. The "too many episodes" problem is the real reason why I've never watched Breaking Bad or The Wire. Both of these shows are in my queue, both are shows that people keep insisting I need to watch. And maybe I will, someday. If only I didn't have to invest so much time into them...
I guess it really comes down to choices. We'll do what we most want to do, leaving some other things we'd like to do behind. Sure, there are a ton of great shows I'd like to watch, but for most I'll simply think "that's a shame, wish I'd watched it" and move on with what's most important to me. Important things like Travel... yes, travel. Oh wait, too many places to visit. Back to making hard choices... sigh.
[Photo: Getty Images]