Another Monkee is Gone: Peter Tork Has Died
Another part of my growing up years is gone. Another Monkee has died. Peter Tork was 77.
The Monkees were my very first concert, in 1967. I was 6 and a half years old, but my next door neighbor really, really loved The Monkees and my dad was able to get tickets... so my mom took me, my brother and my neighbor to the show.
We were so far up in the nosebleed section at the Mobile Municipal Auditorium that all I remember is seeing a far-off stage and hearing a lot of girls screaming.
I wasn't the only one who only remembers the screaming. Check this out from Mobile Bay Magazine...
Riding the popularity from their NBC television hit, The Monkees played the Port City on Aug. 12, 1967. Author, family counselor and 1972 Vigor High School graduate Susan B. McConnell was there. "They walked on stage wearing red velour suits, " she says, about Micky, Davy, Peter and Michael. "The second The Monkees tried to sing, thousands of girls started screaming. You could not hear one note or word during the entire concert."
It was a tamer setting.. and I had much better seats, 2nd row... for The Monkees 20th Anniversary tour, also at the Mobile Municipal Auditorium. This time, there were only 3 Monkees on the bill... Davy, Micky and Peter.
Another ten years passed and my husband took me to see Davy and Micky in Biloxi.
Then Davy died. Now Peter. But Micky and Michael are still playing.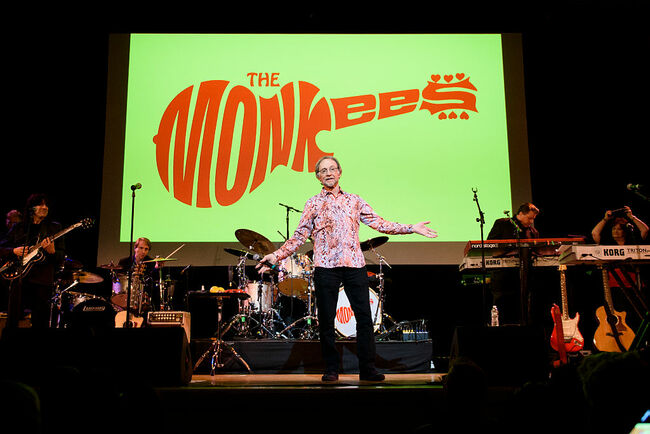 (Photo credit: Getty Images)