It's easy to plan your Mardi Gras revelry, once you know when Mardi Gras Day is. In Mobile County, the first parade of the season happens on Dauphin Island. It's the Krewe de la Dauphine, and it's 31 days before Fat Tuesday. So when you've got an early Mardi Gras, like we'll have again in 2027, that first parade really sneaks up on you. Because when Fat Tuesday is February 9th, that first parade is on January 9th. (Yes, even before Alabama's nearly annual tradition of playing for the college football's National Championship).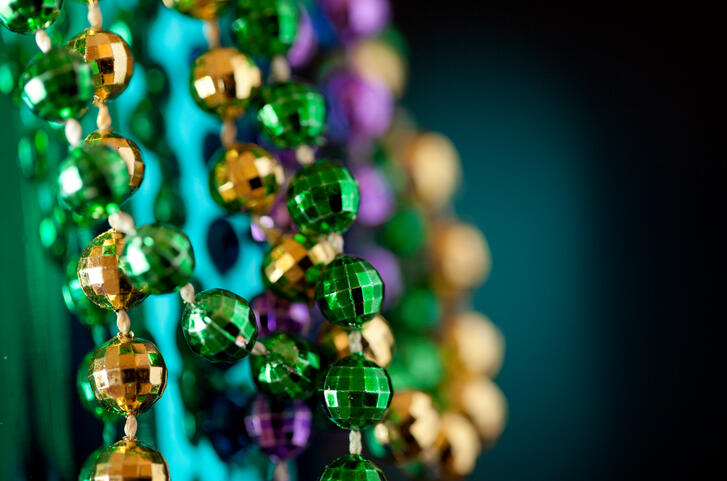 Here are Mardi Gras Days in the future, with some key dates below:
2018 -- February 13th
2019 -- March 5th
2020 -- February 25th
2021 -- February 16th
2022 -- March 1st
2023 -- February 21st
2024 -- February 13th
2025 -- March 4th
2026 -- February 17th
2027 -- February 9th
2028 -- February 29th
2029 -- February 13th
2030 -- March 5th
2031 -- February 25th
2032 -- February 10th
2033 -- March 1st
2034 -- February 21st
2035 -- February 6th
2036 -- February 26th
2037 -- February 17th
2038 -- March 9th
2039 -- February 22nd
2040 -- February 14th
KEY DATES
First Mardi Gras Parade on the Season -- 31 Days before Fat Tuesday
First Downtown Mobile Parade (Conde Cavaliers) -- 18 Days Before Fat Tuesday
Joe Cain Sunday -- Two Days Before Fat Tuesday
While the parade schedules usually change somewhat every year, mainly to accommodate new additions, you can look at the most recent Mardi Gras schedule and easily plan any future Mardi Gras. The big parades are locked in and will only be moved in the event of a rain-out. So you'll know the Mystics of Time will happen the Saturday before Mardi Gras Day, you'll know the the Incas are two Fridays before Fat Tuesday.
[Photo: Getty Images]

Mason
Want to know more about Mason? Get their official bio, social pages & articles on Mix 99.9!
Read more