It's Not Illegal to Cut the Tag off the Mattress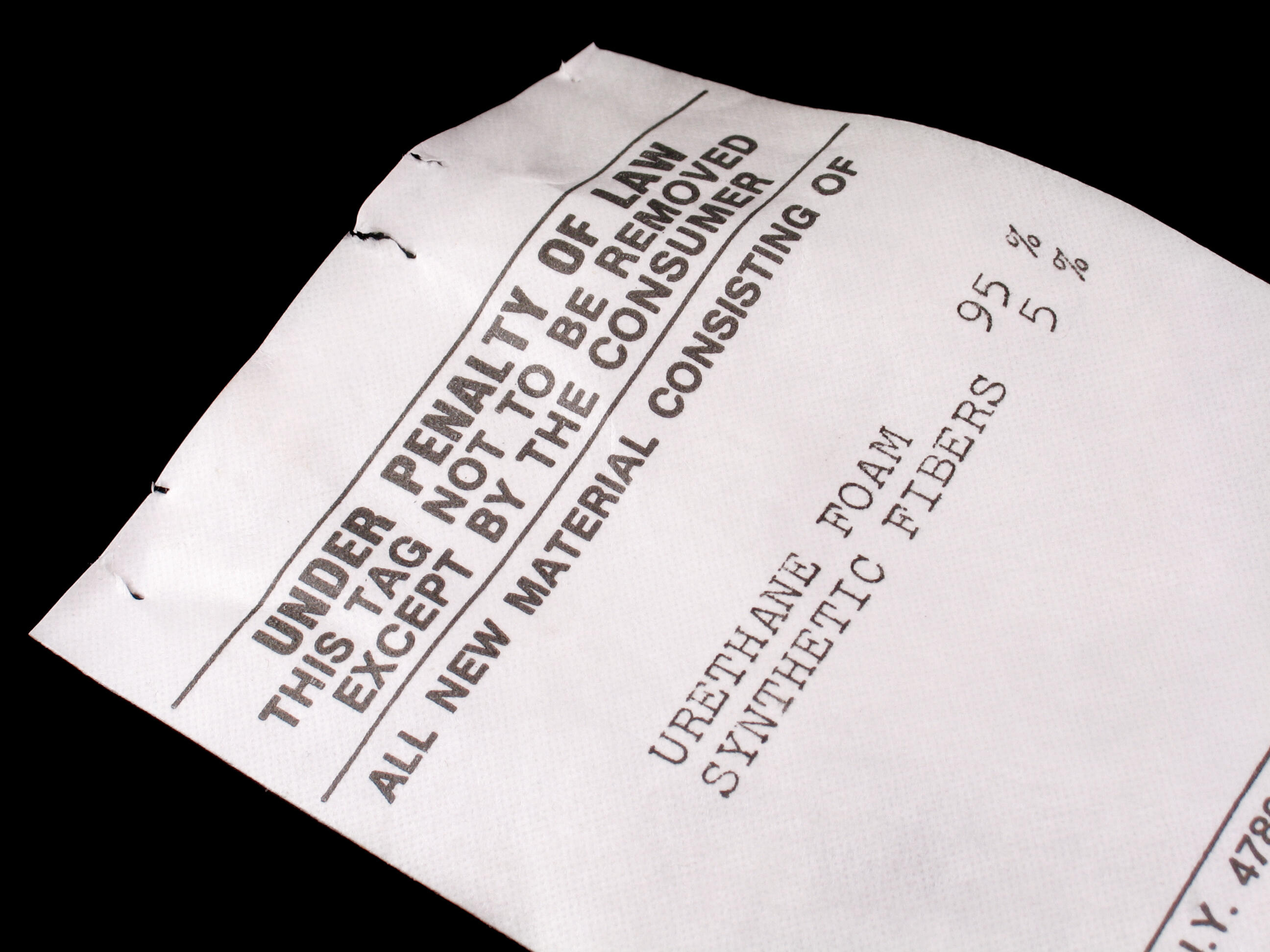 [Photo: Getty Images]
It is okay to remove the tag from your mattress. No, really.
A truly astounding amount of people think it's illegal to remove the tag from a mattress after you buy it. According to the non-profit Better Sleep Council, 122 million Americans think it's some sort of... crime? That's 53% of men, and 45% of women. Women are smarter on this one, but not a lot.
I blame TV. Because that's where I heard people joking about removing the tag from a mattress, several times. Don't ask me what shows, and I'm not saying they were good jokes either -- but we heard it said, and we believed.
Maybe it was on some poorly worded labels at one time, as well. Because it is illegal for a store or a manufacturer to remove that label. But it's perfectly fine to do what you please with it when you get the mattress home. You can throw it in the trash, set it on fire (careful with that, all fire safety rules apply), lose it in the sofa cushions, or frame it if you're so inclined.
Nowadays, the mattress labels usually say the tag is not to be removed "except by the consumer." But who reads labels anyway? Nearly half of us still think removing tags from the mattress is illegal, punishable by up to... let's say, ten years in prison. That's our story and we're sticking with it.

Mason
Want to know more about Mason? Get their official bio, social pages & articles on Mix 99.9!
Read more