First Day of School Is Almost Here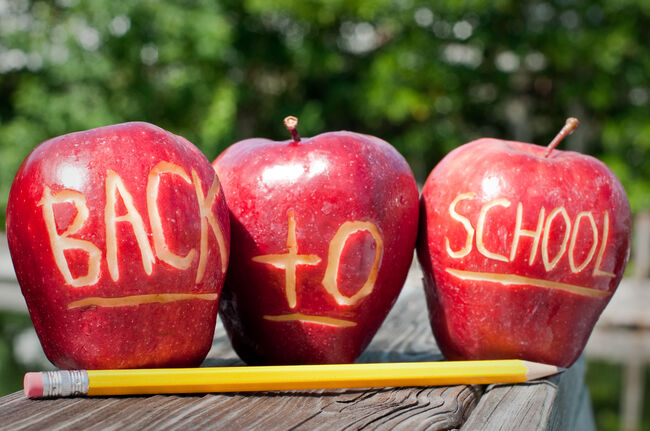 It's finally happening! The kids are going back to school.
For parents, it's getting back into routine. It's NOT hearing kids complain about being bored... after they slept in til noon. It also means things like car line, sloooooow school zones and extra patrols, and running kids around town to all the activities.
So you take the good with the bad.
And once again, school generally starts too early. I'm with tourism officials, who tend to appreciate maximizing the summer tourism season. And that's why they and state officials have pushed Baldwin County's school calendar later over the last couple of years. Baldwin County schools will be the last public school district to start classes in our area -- on Monday, August 21st.
A chance to enjoy summer is one reason I'd prefer a later start. The other part is just my old school (no pun intended) nature, where school always started for me the Tuesday after Labor Day.
And then there's the air conditioning bill. When my wife went to Murphy High School, there was no AC. So this wasn't an issue. On the other hand, students and teachers sweating in hot classrooms was. But now, even Murphy has AC; but it turns out it's really hot in August, and the first part of September. I think it'd be great to save on the AC, at least a bit, and start school a bit later.
Rant over, here are the first day of classes for our regional public school districts:
Mobile County Tuesday, August 8th
Baldwin County Monday, August 21st
Escambia County Thursday, August 10th
Santa Rosa County Monday, August 14th
Chickasaw Thursday, August 10th
Saraland Tuesday, August 8th
Satsuma Wednesday, August 9th

Mason
Want to know more about Mason? Get their official bio, social pages & articles on Mix 99.9!
Read more