Extra Law Enforcement in School Zones This Week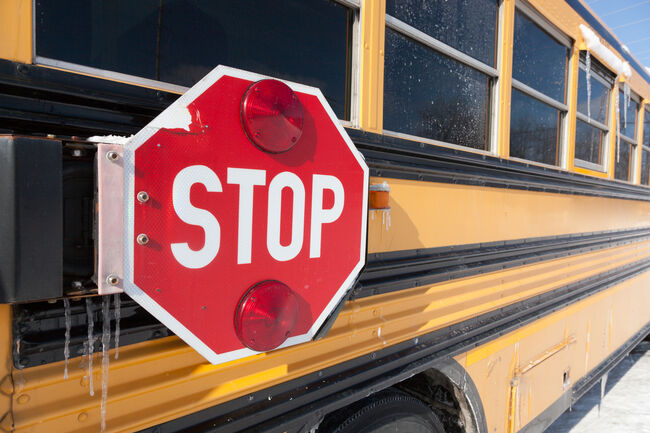 School is back in session, at least in Mobile and a couple of smaller districts. But since they've just had a summer off, we've also had a summer off from 15 mph school zones and flashing lights telling us to slow down, because kids are present.
On a side note, there should be an age limit to school zones. True story: When I went to school at Western Washington University, there was a school zone there -- 20 mph "when children are present." Umm, that would be never; the children at a university tend to be full grown adults. Glad South doesn't have such a silly sign anywhere. (They don't, do they?)
But back to today. I was driving down Sage Avenue this morning and saw the flashing 15 mph sign, and saw the woman who usually directs traffic outside Westlawn Elementary. I didn't see the police this morning, but I bet they'll be around this afternoon. Or near the school you drive by. And yes, I know you're on Cottage Hill Road when you pass by Fonde Elementary, and it's hard to go that sloooooow. But it's still a school zone and you're on a really busy street with little kids around. So discipline! Stay off the phone and stick to that 15 mph speed.
And remember, when you see a bus stopping and its stop sign coming out.... please actually stop. You are required to stop in both directions unless it's a divided highway you're on.
On behalf of the little ones, and maybe a college student or two, thanks.
--
Here are the first day of classes for our regional public school districts:
Mobile County Tuesday, August 8th
Baldwin County Monday, August 21st
Escambia County Thursday, August 10th
Santa Rosa County Monday, August 14th
Chickasaw Thursday, August 10th
Saraland Tuesday, August 8th
Satsuma Wednesday, August 9th
[School Bus Photo by Getty Images]

Mason
Want to know more about Mason? Get their official bio, social pages & articles on Mix 99.9!
Read more