The One New Year's Resolution You Should Make
Most of us make a New Year's resolution, according to most surveys. Eating right and exercising more are among the most popular. And while these are admiral goals, those things are hard unless you have a real plan that you can embrace. Every January, gym memberships spike. By February, the regulars pretty much have the gym back to themselves. A resolution is one thing, a lifestyle change is something altogether different.
But there is one relatively easy resolution that can make your life better, and by extension, healthier:
Take all your time off. According to Travel & Leisure, Americans left 662 million vacation days on the table in 2016. That's not good. Vacation time helps you recharge and be more productive when you get back to work, which is why every good employer will want you to use it. Not to mention that time off is good for the soul, and your state of mind.
There are all kinds of reasons why people don't take their vacation -- fear of asking for the time (don't be, you've earned it) and being "too busy" chief among them. But if you're too busy, vacations really just need a little advance scheduling. Plan to take a week off in a couple of months, not now. Book the airfare, or the beach condo. Not only will you have something you're looking forward to; but when the time comes, you'll really have no choice but to take that vacation. It's already planned.
And you'll be glad you did.
By the way, if you think vacation stands in the way of that other resolution (losing weight), there are at least as many ways to gain weight on vacation as to lose weight. The good news is that the active things we do on vacation will often make up for the indulgences of food and drink, and they're a lot of fun.
The key to a good resolution is to find something you won't give up on easily. If you want to exercise more, find an active hobby you like. Wanna eat better? Make sure you're still giving yourself a treat now and then -- whether it's a daily piece of dark chocolate or the occasional gourmet restaurant splurge -- while cutting out the unnecessary snacks.
We make resolutions because there is something about ourselves we want to change, want to be better at. But to make a lifestyle change stick, we've got to enjoy it. Start by doing the little things that make you happier (like taking your vacation), and go from there.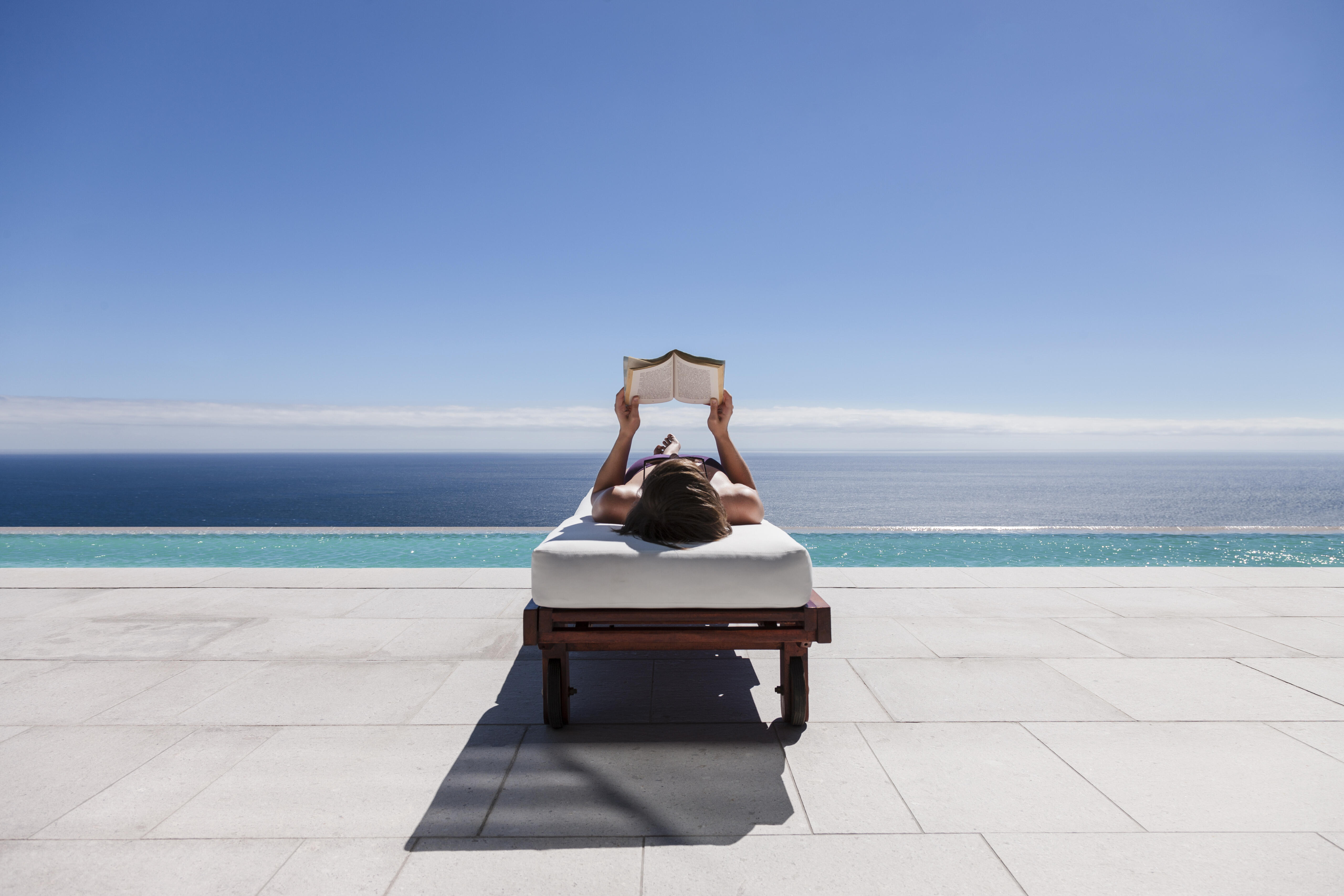 (Getty Images)

Mason
Want to know more about Mason? Get their official bio, social pages & articles on Mix 99.9!
Read more