Happiest Teens Don't Get Much Screen Time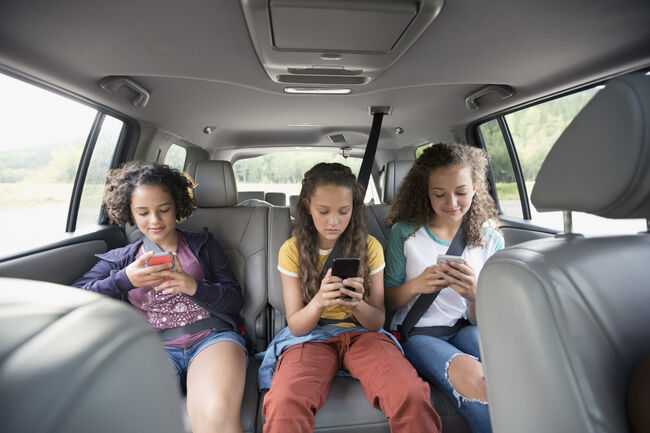 Before we had smart phones, teens spent a lot of time on the phone. As a kid, my sister would lock herself in the bedroom and ensure our household had a busy signal for half the night.
Today teens are still obsessed with the phone -- ok, even more obsessed with their phones -- because there's so much you can do with it. How NOT to be obsessed with a device that manages your social life, gives you games to play, and puts all the world's information in the palm of your hand? But there's such a thing as too much screen time, and for teenagers, the magic number appears to be about an hour a day.
According to a new study, adolescents who got 1-2 hours of screen time were happier than those who got more than that. In other words, happier than those who were spending a lot of time in front of phone and computer screens (probably the majority of teens).
But taking their screens away altogether is also the wrong answer. Kids who didn't get any screen time were also not all that happy.
Researchers say teen happiness has been on a downward trajectory since 2012, which is the same year that more than half of Americans owned a smartphone. Coincidence?
Like everything else in life, the key to being happiest with our technology appears to be... moderation.

Mason
Want to know more about Mason? Get their official bio, social pages & articles on Mix 99.9!
Read more