Got Milk? You Can Treat a Sunburn With It
Living on the Gulf Coast quickly teaches us the benefits of sunscreen. At the beach, most of us apply it generously and frequently -- to keep all that exposed skin protected. My wife actually shakes her head over how long it takes me to put on sunscreen; but with my fair skin, I'm going to be safe rather than sorry.
Still, even I occasionally miss a spot. And do you always think about sunscreen when you're NOT at the beach, yet still outdoors?
For most of us, the go-to remedy is aloe. But there are some foods that will do the trick, as well. According to an article at delish.com, a cold milk compress has a lot of benefits beyond helping you feel more comfortable.
"The cool milk helps pull heat away from the skin," Dr. (Adarsh Vijay) Mudgil explains. "Vitamin A and D in milk are antioxidants, which can help assist healing the skin. The lactic acid in milk can help exfoliate some of the dead skin cells away."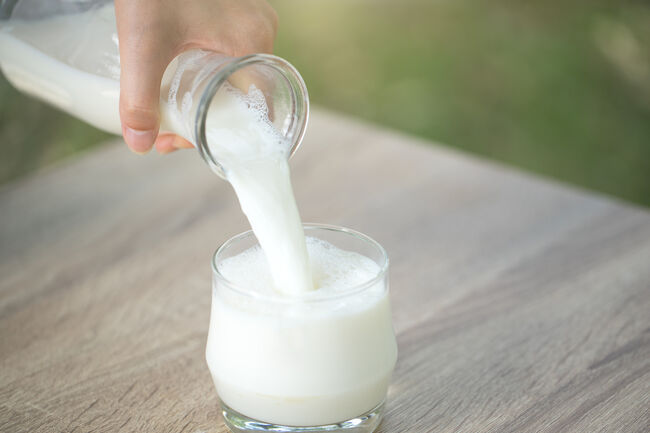 You can get similar benefits from plain yogurt. Other things that can help include black tea (cold, obviously) or an oatmeal bath. And of course, you won't go wrong with aloe vera.
But your best bet is still to never get the sunburn at all. So slather on a good sunscreen before you go outside. Here's a handy list of good sunscreens from Good Housekeeping. All are SPF50, but I've never had an issue with an SPF30.
SPF30 blocks approximately 97% of UV rays, SPF50 more like 98%, and SPF100 is 99%. So you may be wasting your money if you go higher than SPF50. Better to save the money and make sure it's been applied thoroughly. The Skin Cancer Foundation says you need to use about an ounce (a shot glass full) of sunscreen to get the full SPF effect.
And don't forget to reapply every two hours; and after toweling off, swimming or sweating a lot.

Mason
Want to know more about Mason? Get their official bio, social pages & articles on Mix 99.9!
Read more